[nonostantement #124] - sense of time / the north face & facebook / china & dna archive
NOW with MORE links about how much we don't love influencers anymore!
Welcome to nonostantement:
a weekly newsletter with carefree, polemical and peculiar stuff found all over the Internet.
Hello there, Joele Lucherini here - I do things on the Internet, for a living. Mostly brand strategies, advertising campaigns, that kind of stuff. I live in Barcelona, but I work with people living all around the world. What a time to be alive, uh?

Soundtrack to this issue, just two tracks: Aretha Franklin "Eleanor Rigby" and Towa Tei with Bebel Gilberto "Technova".

Don't forget to share nonostantement with your friends. Show some love, for once.
---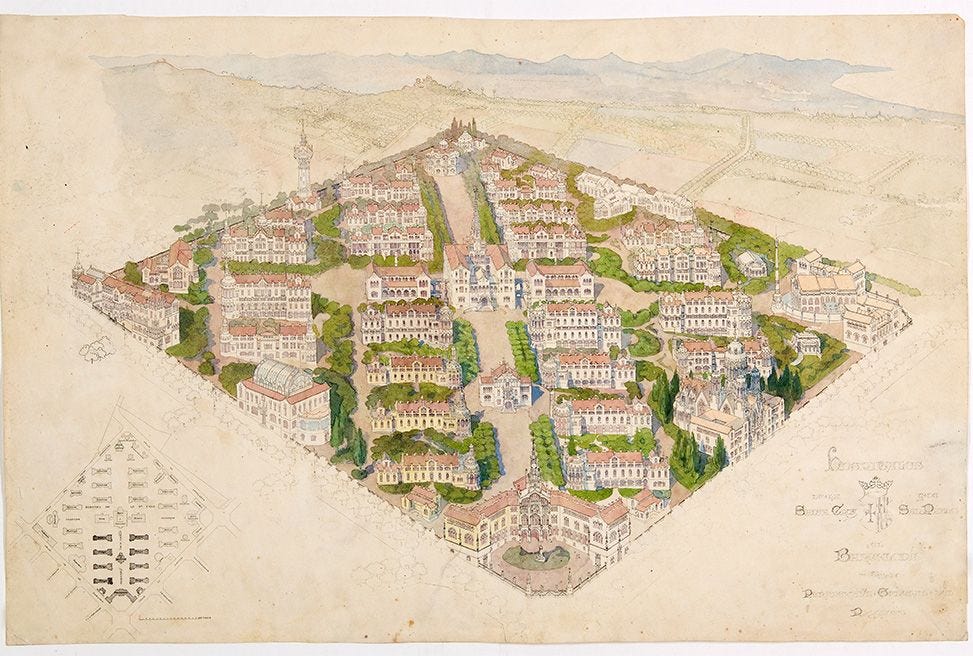 Perspective of the Hospital complex of the Santa Creu i Sant Pau, Barcelona, Catalonia (Spain), by senior architect Lluís Domènech i Montaner, 1903 (COAC Historical Archive)
#PEOPLE
#SOCIALMEDIA
#THEDARKSIDE
---
That's it for now.

If you enjoy nonostantement, the best way to show your support is by forwarding this email to a friend so they can subscribe too.

You can find an archive here.