[nonostantement #140] - steve jobs / bauhaus & climate change / brandalism
NOW with MORE combat dogs with augmented reality goggles!
Welcome to nonostantement: a weekly newsletter with well behaved, perfidious and off-centre stuff found all over the Internet.
Good morning, my name is Joele Lucherini and I spend my days designing and managing branding and advertising strategies, mostly online. Being on the Internet all the time I collect a lot of interesting and weird links. This email offers you a selection of the links from last week.

Do you need a soundtrack? Here we go: Matthew Halsall - The Sun In September (I know, I missed the opportunity to post this a couple of weeks ago, in September).

Don't forget that if you like this newsletter you can now offer me a virtual coffee to show your support :)
---
#PEOPLE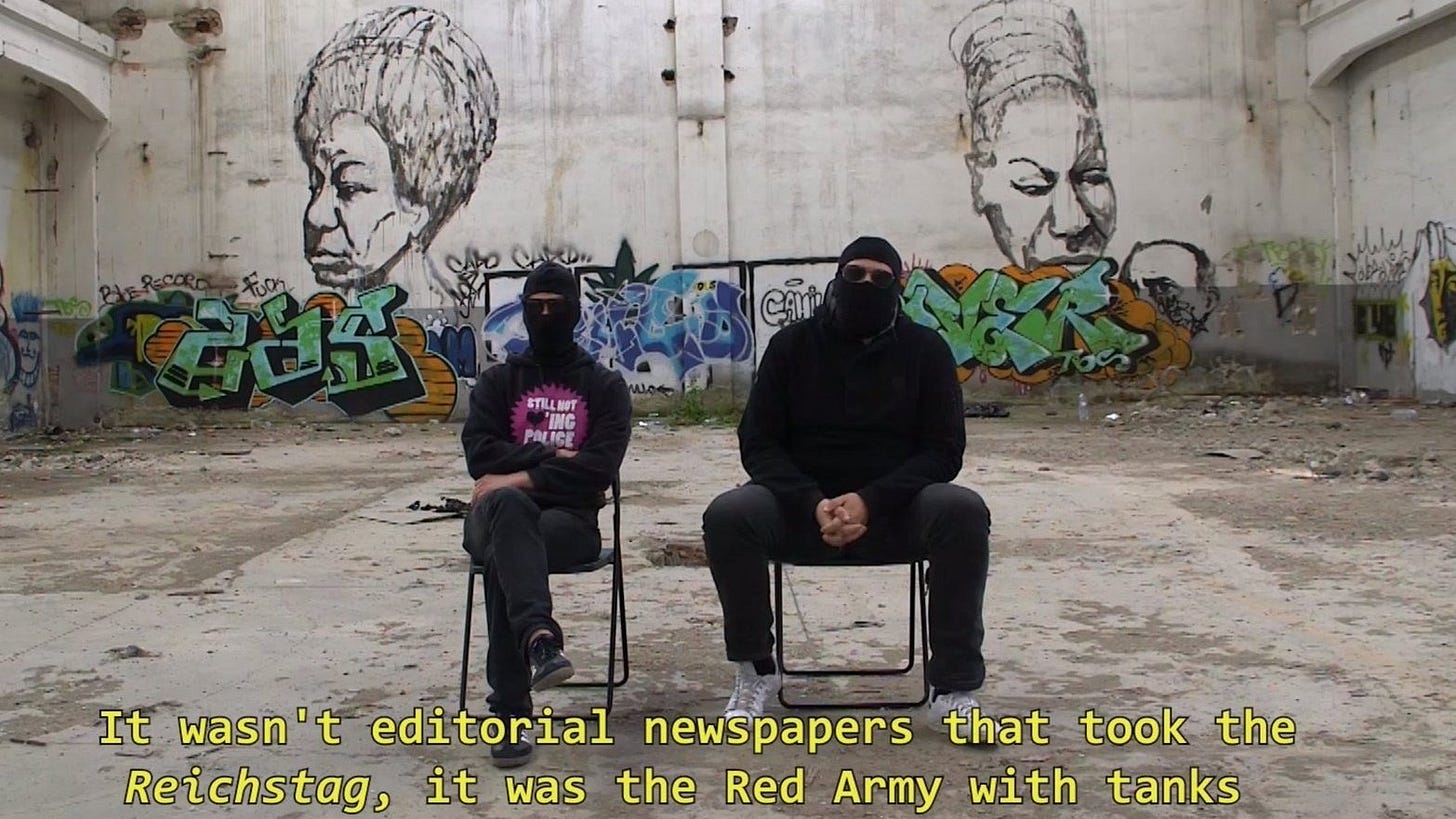 I love this frame I randomly found on the internet - do you happen to know where it comes from? Please reply to this same email and tell me, if you do!
#SOCIALMEDIA
#MUSIC
#WEIRD
#BRANDING
#THEDARKSIDE
---
That's it for now.

If you enjoy nonostantement, you can show your support by offering me a virtual coffe here, or you could forward this email to a friend so they can subscribe too.